The CEO Magazine Asia - Interview
UMP Healthcare Chairman and CEO Dr. Sun Yiu Kwong Featured in The CEO Magazine Asia
"In health care, there are no shortcuts": Sun Yiu Kwong

Back in 1990, when Sun Yiu Kwong co-founded UMP Healthcare Holdings, his goal was undeniably ambitious: "To give everyone access to trusted and affordable health care." Now, three decades on, Chair and CEO Yiu Kwong is making it his mission to extend the reach of the company he believes can achieve so much good.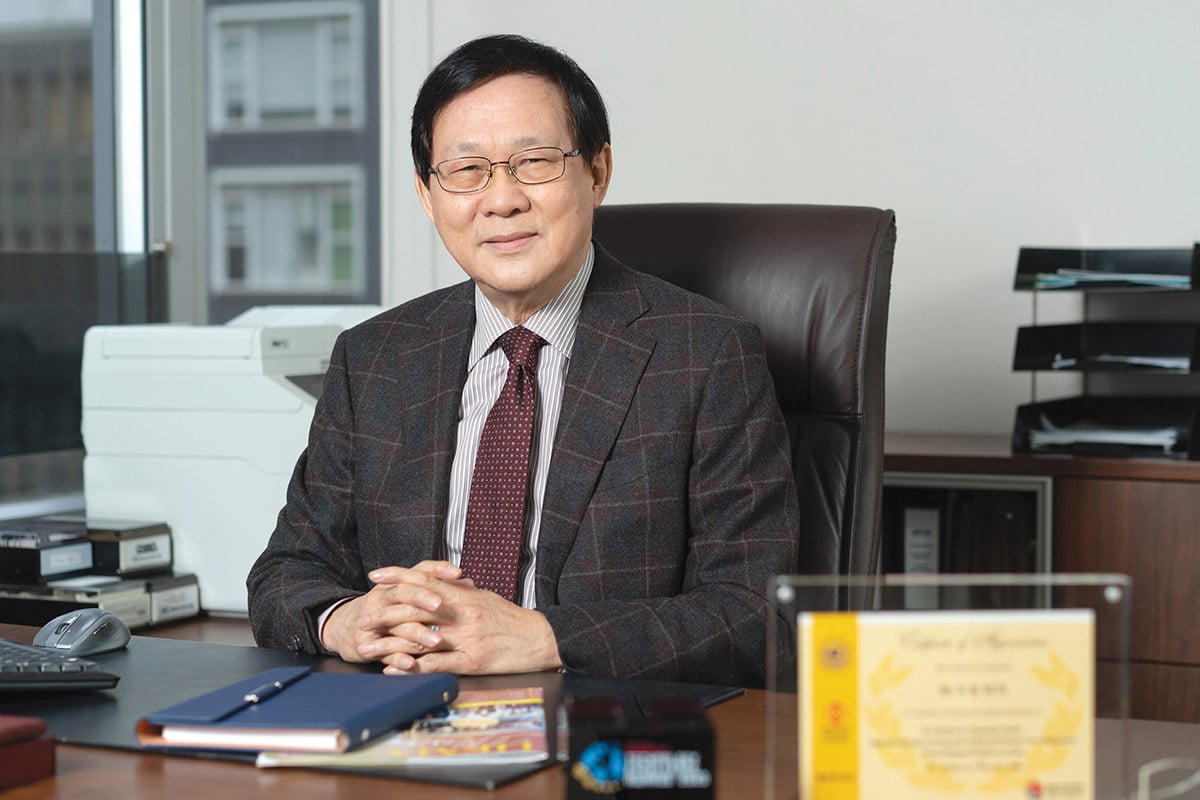 "We're trying to create a virtuous cycle and provide value for the whole society," he tells The CEO Magazine.
"We're hoping to make this network a trusted one in the community that can help to develop supplemental medical insurance so that doctors have better incomes and more confidence because, currently, there's not enough incentive for new, young doctors to join. We believe that if we create value for society then, ultimately, we'll have value for ourselves as well."

With more than 50 years' experience in the medical sector, Yiu Kwong has garnered invaluable knowledge across a wide variety of disciplines.

He began working in the emergency department then switched to internal medicine in the intensive care unit, which was followed by time spent in obstetrics, gynaecology and general surgery before moving into private practice in 1971. He describes it as a very rewarding part of his career.

"There was a lot of self-learning, seeing cases, reviewing them and forming good relationships with patients," he reflects. Yiu Kwong believes that those formative two decades in such diverse subject areas truly laid the groundwork for the next chapter in his professional life – the establishment of UMP alongside a group of other doctors.

For over 30 years now, UMP has offered trusted and affordable healthcare services to individuals and businesses across Hong Kong, Macau and Mainland China, in particular, working in the corporate sphere to customise healthcare benefit plans for employees.

Recognising that the training opportunities for doctors in the region were few and far between, UMP sought to rectify this by developing family doctor trainings in major Chinese cities, and forming public–private partnership medical centres with local community health service partners.

"I was one of the committee members for a charity foundation that was helping Chinese medical graduates to be trained at The University of Hong Kong," Yiu Kwong explains. "So I came to know about healthcare development in China, which isn't that well developed compared with other industries.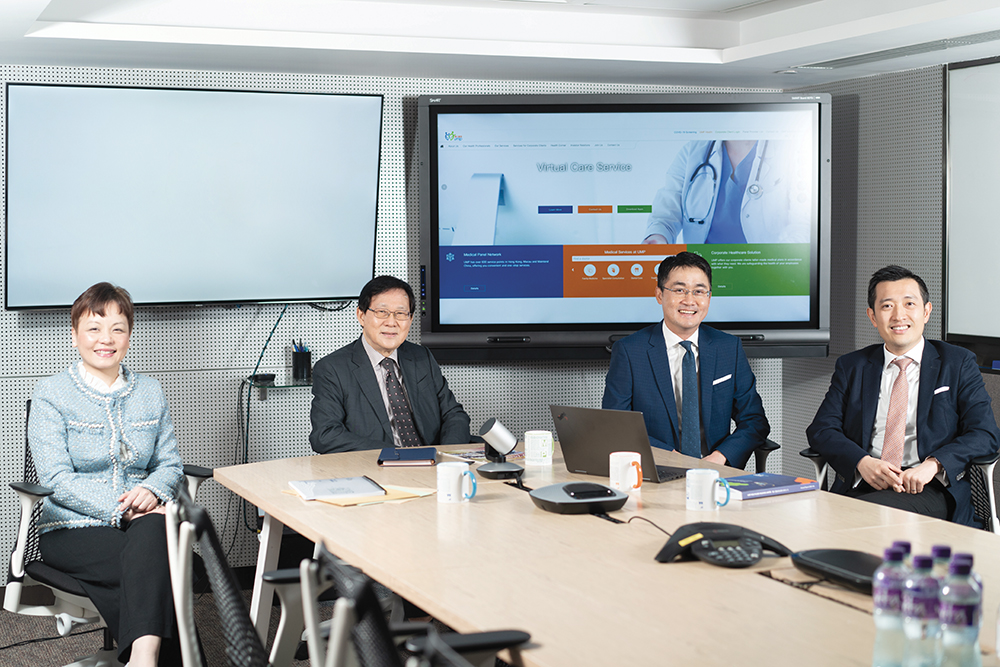 "In 2007, I was also engaged as one of the members who started a 10-year program to train family general practitioners in Mainland China in collaboration with the National Health Commission and the Hospital Authority of Hong Kong, and both programs are still continuing today. It became clear that we needed to do something about this, which prompted us to start the GOLD training program. We now have more than 1,000 doctors and nurses in Mainland China enrolled in the program and we're forming partnerships with public health centres to upgrade the doctors' quality of local clinics."

In addition, an integral component to UMP's strategy is the reliance on like-minded and progressive providers, who will work collaboratively to ensure sustainable growth. "These relationships are very important for us," Yiu Kwong enthuses.

"Because we are aiming to be outcome-based or value-based rather than volume-based, we need to share a vision for that with our providers as well. That's why we've been able to retain all our customers over these decades.

"The governments also like to work with us because we are looking for solutions that benefit society. We want our partners to win, because when they win, we win. So we look at the long-term perspectives, as well as long-term development."

While the organisation has expanded and developed at a consistent and impressive rate, Yiu Kwong is adamant that even at this level of accomplishment, UMP Healthcare Holdings will continue to evolve to better serve its clients needs going forward. "Our commitment is to lifelong learning," he says.

We train our doctors to be caring, connected and competent.

"Health care is something you need to relearn from time to time. We are constantly updating our portion of professional guidelines and have partnerships with academic institutions in the UK as well as in Hong Kong. Every morning, I feel excited to go into the clinic. Throughout the years, we've covered a lot of ground and built up a diverse portfolio of medical businesses, including clinic operation and health management for corporations, insurers and even countries and governments."

From here, the sky is the limit. In the 2020 financial year, UMP served an annual volume of 1.35 million patient visits, and the current UMP network includes more than 800 self-owned and affiliated medical service points, whereas in China, Yiu Kwong expects the number of public–private partnership medical centres to increase to about 200 this year, with a target of 3,000 or more trainees to be enrolled in the GOLD training program.

"We train our doctors to be caring, connected and competent," he says. "In health care, there are no shortcuts. Our dream is that ultimately we can design systems that provide all-win situations for a lot of people. There's a colloquial Cantonese saying, which is, 'The right price, right quality and right virtues.'"